Depeche Mode and Hublot Join Together Again For Charity - Supporting The Conservation Collective
posted: March 23, 2023

Since the first partnership in 2010, Hublot and Depeche Mode have collaborated a number of times to support causes that both care deeply about. The past partnerships in support of The Teenage Cancer Trust and charity: water raised funds and awareness for childhood cancer research, and brought clean water to developing communities around the world. With this new partnership, the focus becomes the environment - making tangible change toward sustainability, waste reduction, and environmental clean-up.
On the Memento Mori tour, Hublot and Depeche Mode are proud to announce they'll be supporting and raising funds for The Conservation Collective, a UK-based environmental charity. The Conservation Collective are a fast-growing global network of 20 local foundations funding inspiring and effective grassroots initiatives to protect the environment, restore nature, and safeguard against climate change. The Conservation Collective's network of local foundations turbocharge action against plastic pollution by supporting community-driven projects, galvanizing community clean-ups, improving local waste management systems, and encouraging businesses and consumers to reduce overall plastic usage.
In addition, in conjunction with Live Nation's Green Nation team, Depeche Mode and Hublot will also support programs on tour and at the venues focusing on limiting use of single-use plastics, improved recycling, food and other waste reduction, and other sustainability-related initiatives.
We're just getting started, but we're excited to provide further updates on what we're able to achieve together with Hublot and The Conservation Collective on tour and around the world.
For more information, or to get involved with The Conservation Collective, please visit https://conservation-collective.org/.
For more information on Hublot and Depeche Mode's past and current collaborations, please visit https://www.hublot.com/en-us/partnerships/depeche-mode.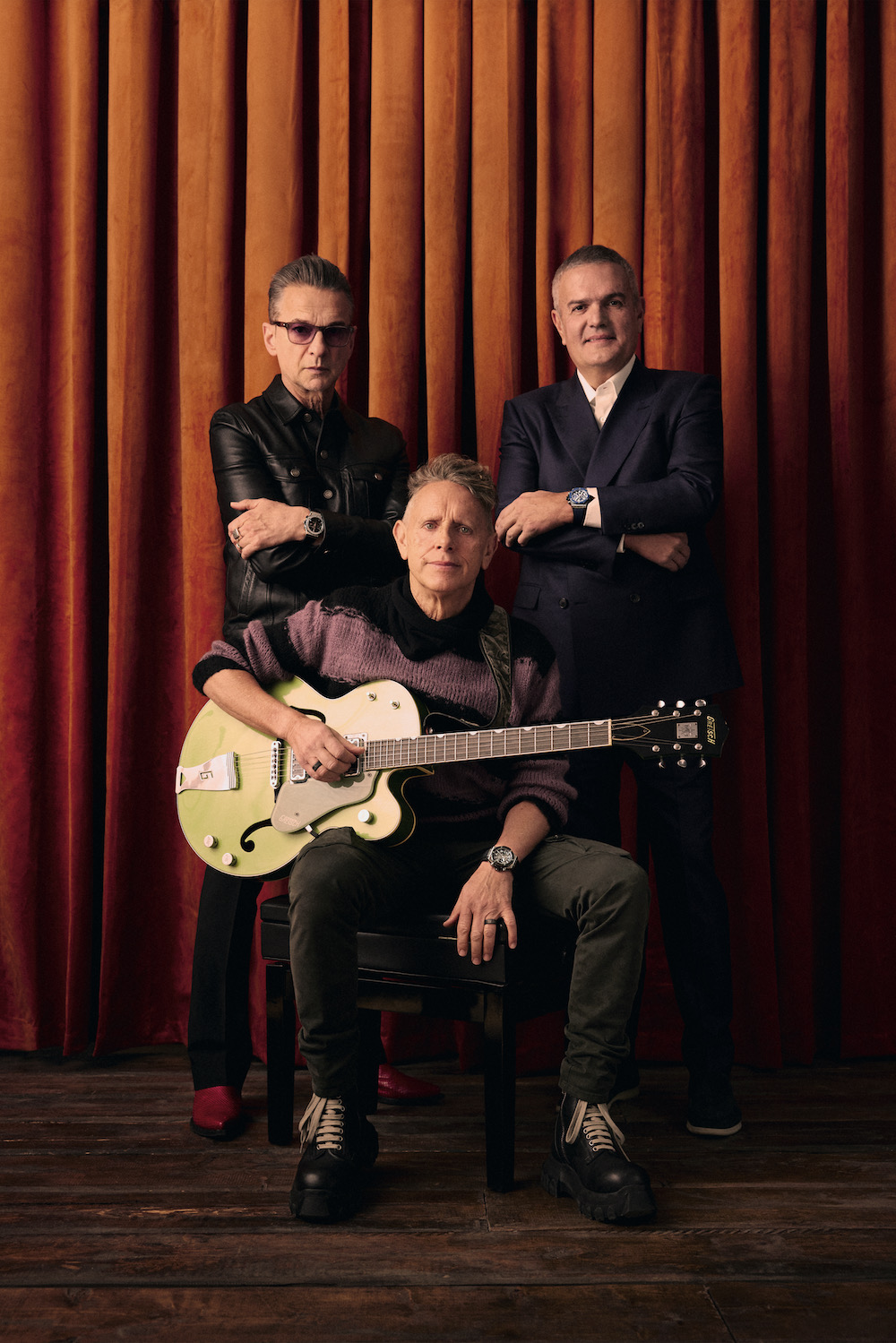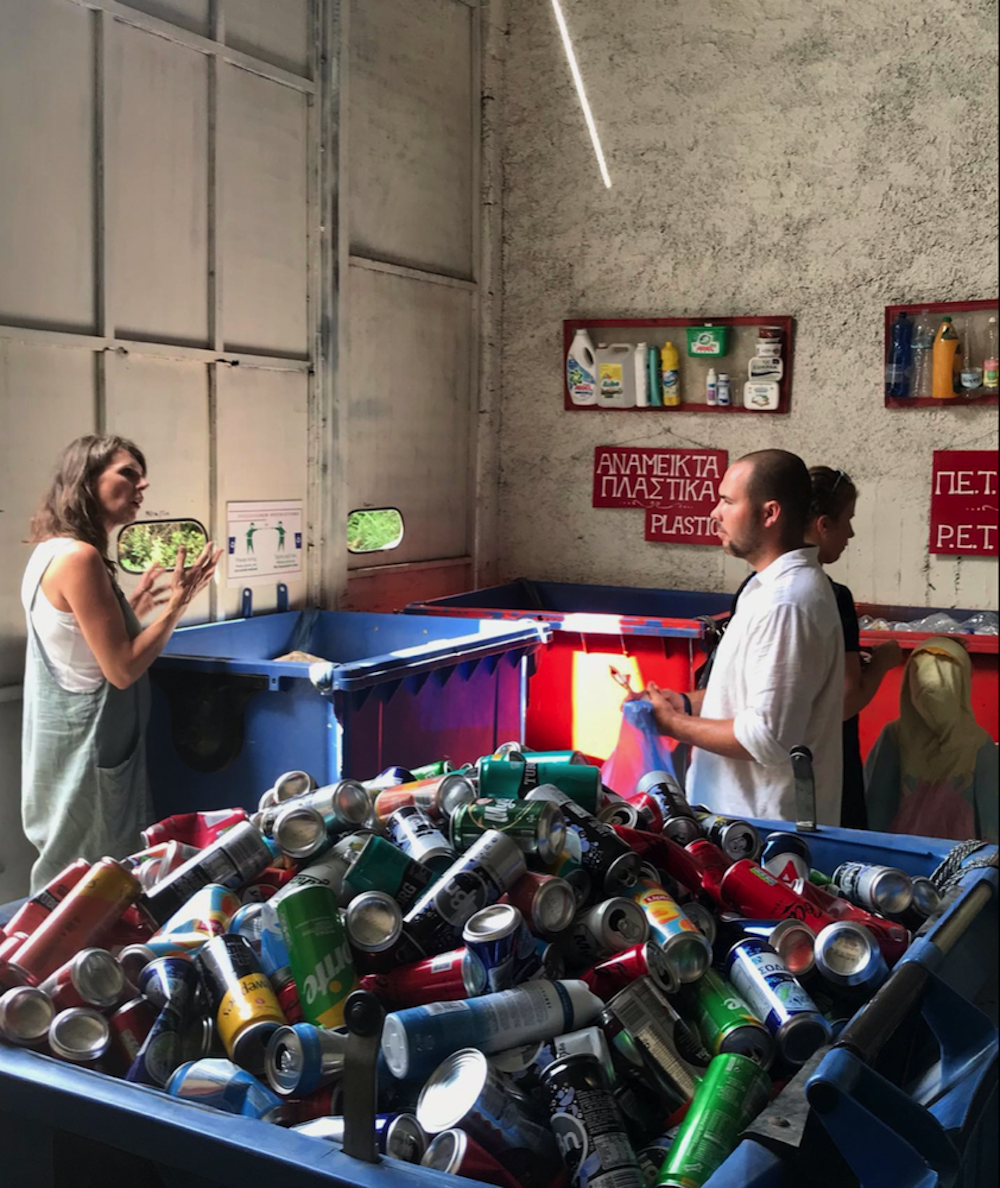 ---
Depeche Mode Announce 34 Additional North American Dates on the Memento Mori World Tour
posted: February 16, 2023 (updated February 24, 2023)

Feb 24 update: Due to overwhelming demand, additional dates have been added for Atlanta, Mexico City, San Diego and Los Angeles. Tickets on sale March 1st!
New Fall Shows Added in the US, Canada and Mexico
Depeche Mode's First Tour in Over Five Years Kicks Off March 23, 2023 In Sacramento, CA
Los Angeles, CA (February 16, 2022) - Following the rapturous reception to their new single "Ghosts Again," Depeche Mode have added a new Fall leg of North American tour dates to the Memento Mori Tour, which will support Memento Mori, their forthcoming studio album due out March 24. With the addition of these 34 new shows, the Rock & Roll Hall of Fame Class of 2020 inductees will now set out on a colossal 80-date tour — their 19th tour and their first in over five years.
The Live Nation-presented tour begins March 23 with a limited North American run featuring stops at New York's Madison Square Garden, Chicago's United Center, and Toronto's Scotiabank Arena. The band will then embark on their European stadium tour on May 16, with noted stops including the Stade de France in Paris, Berlin's Olympic Stadium, Milan's San Siro Stadium, and London's Twickenham Stadium.
Following the end of the European summer run, the newly added tour dates bring the band back to North America in the fall, with the tour stopping in Mexico City at Foro Sol before returning to the US and Canada. Newly announced tour stops include Austin's Moody Center, Vancouver's Rogers Arena, additional New York City shows at Madison Square Garden and Barclay's Center, Seattle's Climate Pledge Arena and more, and concluding with a multi-night run in Los Angeles at the Kia Forum and Crypto.com Arena.
Pre-sales will kick off with a Fan Pre-sale on Tuesday, February 21, with the general public on sale beginning Friday, February 24 at 10am local time. The full listing of dates, cities and venues is below.
On the Memento Mori Tour, the band will once again be partnering with luxury watchmaker Hublot to support charity endeavors tied to the tour.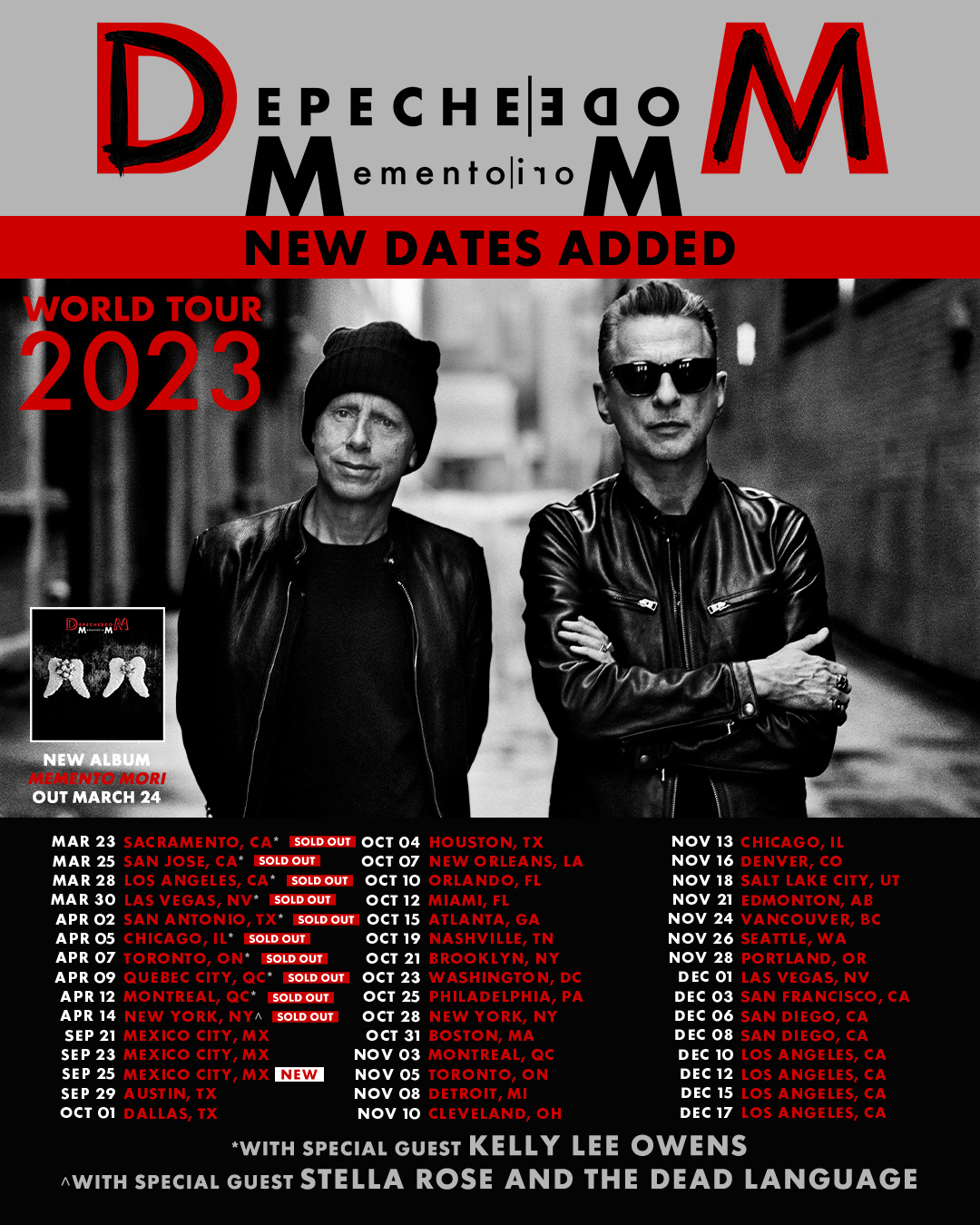 ---
Depeche Mode - "Ghosts Again". First Single & Video From Forthcoming Album Out Now. Memento Mori To Be Released March 24, 2023
posted: February 9, 2023 (updated February 9, 2023)

Depeche Mode has confirmed the release date of its eagerly anticipated new album, Memento Mori, which will be released March 24 via Columbia Records.
Memento Mori's arrival is heralded by today's release of first single "Ghosts Again." Having been stealthily previewed in Berlin in October at the Memento Mori launch event, "Ghosts Again" is nothing short of classic Depeche Mode: Evocative Dave Gahan lyrical imagery including "wasted feelings, broken meanings… a place to hide the tears we cry" and a hypnotic Martin Gore guitar figure atop an uplifting, optimistic groove. "Ghosts Again" is available now across digital platforms, and as an instant grab with pre-saves and pre-orders of Memento Mori - which is available for pre-order now on 2LP vinyl, CD, cassette, and digital.
"To me, 'Ghosts Again' just captures this perfect balance of melancholy and joy," commented Gahan. Gore added, "It's not often that we record a song that I just don't get sick of listening to - I'm excited to be able to share it."
"Ghosts Again" has been visually interpreted by longtime Depeche Mode collaborator and Memento Mori album cover and artwork designer Anton Corbijn. Corbijn's sublime rendering of the song in stark yet rich monochrome tones can be seen below.
Memento Mori is Depeche Mode's 15th studio album and its first as a two-piece lineup of Gahan and Gore, following co-founder Andrew "Fletch" Fletcher's tragic passing in 2022. Produced by James Ford, with additional production work by Marta Salogni, Memento Mori's gestation took place during the early stages of the Covid pandemic, resulting in themes inspired directly by that period. The album's 12 tracks chart a vast expanse of moods and textures, from its ominous opening to its closing resolve—running the gamut from paranoia and obsession to catharsis and joy, and hitting myriad points between. The complete track listing for Memento Mori is:
My Cosmos Is Mine
Wagging Tongue
Ghosts Again
Don't Say You Love Me
My Favourite Stranger
Soul With Me
Caroline's Monkey
Before We Drown
People Are Good
Always You
Never Let Me Go
Speak To Me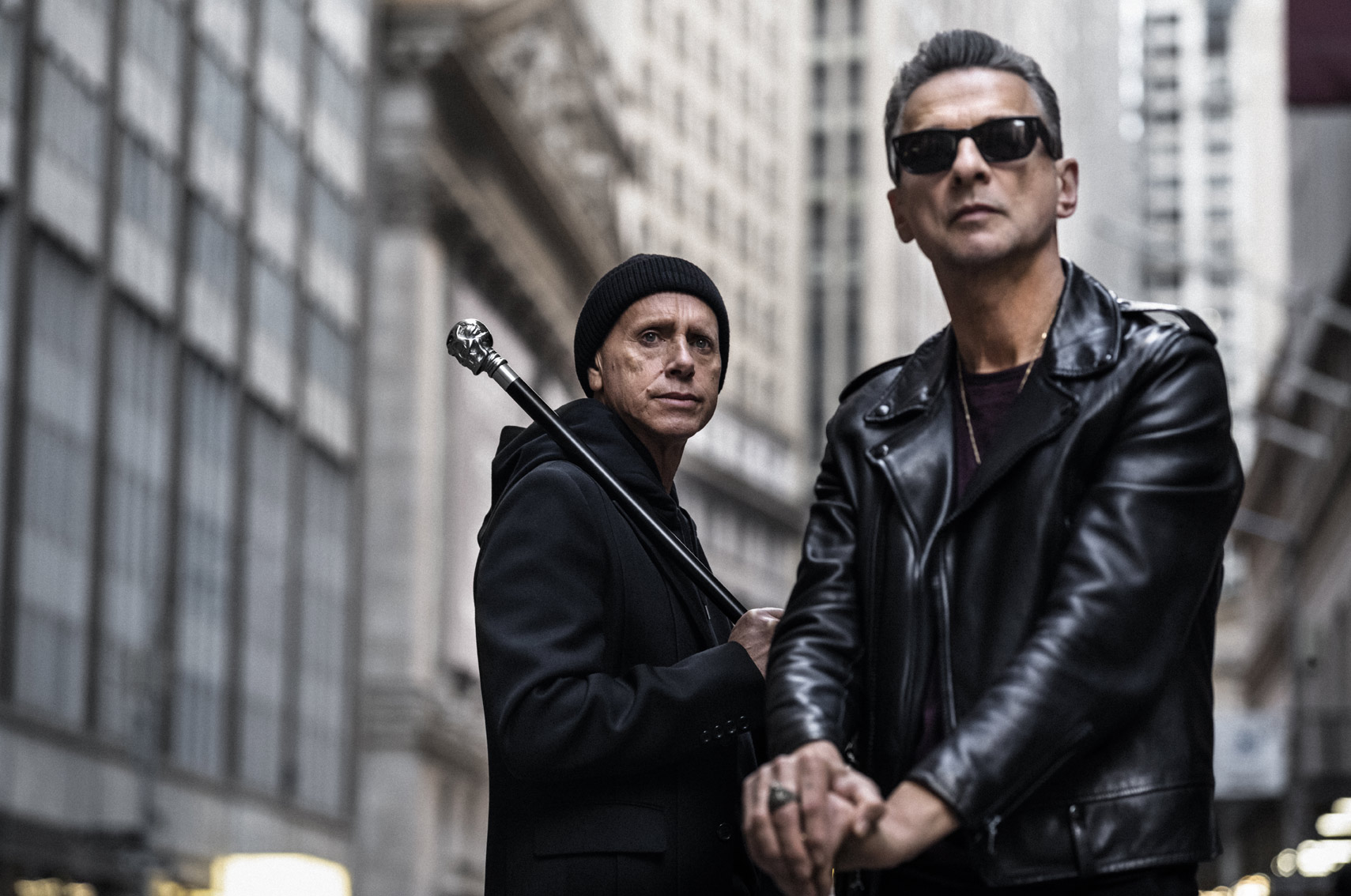 ---
Depeche Mode Confirm Support For Upcoming North American Dates
posted: February 7, 2023 (updated February 7, 2023)

Depeche Mode has confirmed support for first leg of the eagerly anticipated Memento Mori World Tour. The tour's first leg of dates will be opened by Kelly Lee Owens, with the exception of New York's Madison Square Garden, which will feature support from Stella Rose & The Dead Language.
Wales-born London-bred musician and producer Kelly Lee Owens' unique melding of electronic music's coolness and warmth has built her an eclectic following of fans, critics, and fellow musicians including St. Vincent, Bjork, John Cale, and of course Depeche Mode. With vocals as confident and captivating as her beats, Owens has built a formidable solo discography that includes the albums Kelly Lee Owens, Inner Song, and her latest record LP.8, released in spring 2022 to unanimous critical praise, including Clash magazine's lauding its "giant leap in her evolution as an artist, continuing to build on an ever-growing discography of limitless promise"
Darkly poetic and industrial leaning, Stella Rose and her band The Dead Language have graced venues all over their native New York City and Brooklyn. With a confidence that belies the band's relative newness, The Dead Language has quickly built a distinctive sonic and visual identity on the foundation of Stella Rose's lyricism and stage presence. Myles Mullen completes The Dead Language's assault on the senses, painting the stage with imagery that meshes with and reacts to the music, creating a visceral story for the audience. The result is utterly unique and new—while paying homage to the downtown NYC golden age(s) that gave us the Velvet Underground, Patti Smith, Blondie, and Warhol's Factory. Stella Rose's first two singles, "Muddled Man" and "Angel" were released in Fall 2022.
The current listing of North American dates, cities and venues is also below. Additional North American shows will be announced in the very near future.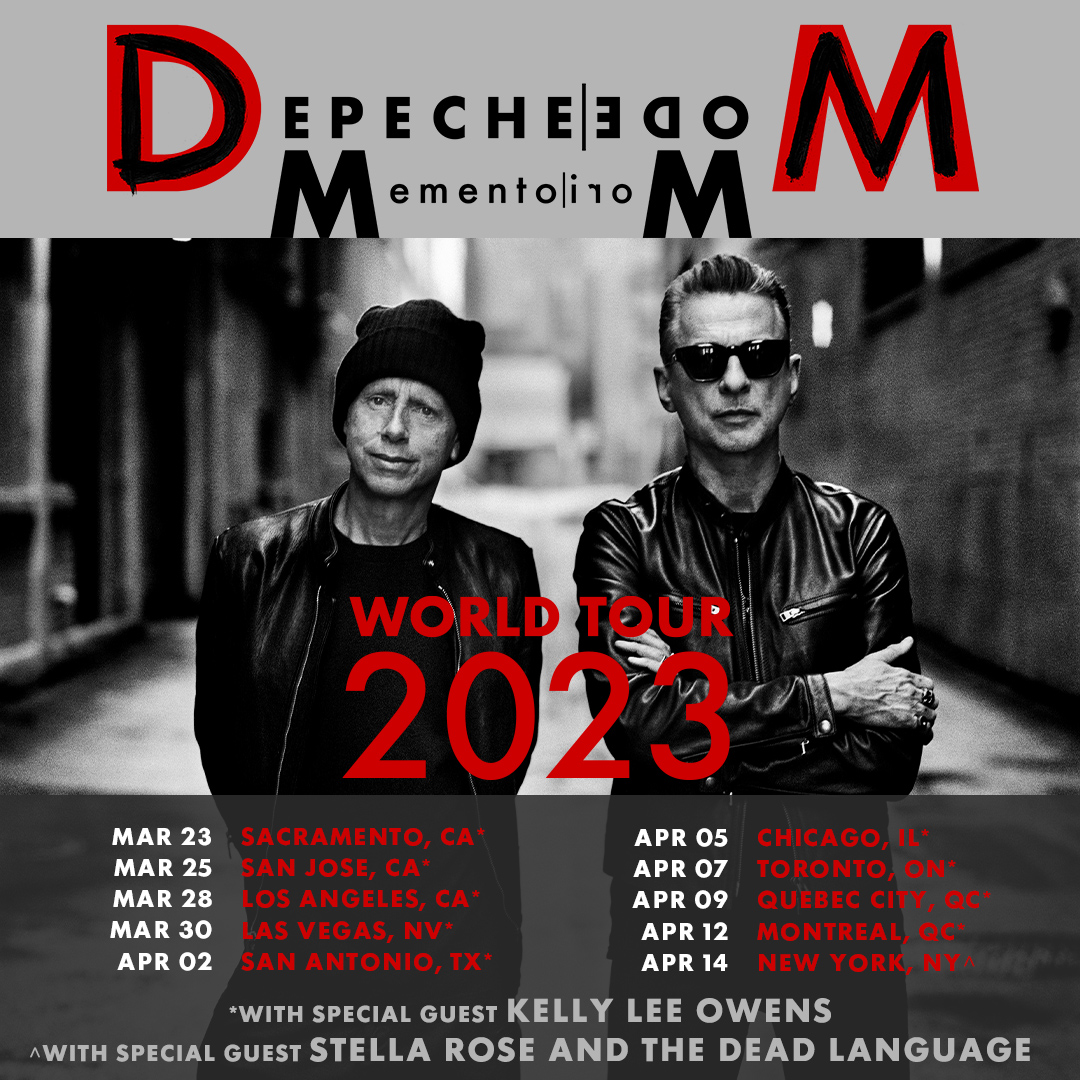 ---
Join us for a special announcement. Tuesday at 1pm CET.
posted: October 3, 2022 (updated October 7, 2022)

Here is an archived YouTube version of our Facebook Live Special Event
---